Parent Category: Faculty and Staff
Welcome to 4th grade! My name is Michelle Carson and I will be your child's 4th grade reading and language arts teacher!  
This is my 10th year teaching in the Scott County School System. I am married to Jared Carson. I have two children, John and Merry. I have two dogs, Copper and Rocky. I enjoy hiking, CrossFit workouts, eating ice cream, and spending time with my family! I'm excited to start this school year with each and every one of you! We will have a great time! I am thrilled to be working with your child this year and I cannot wait to see all the amazing achievements this year brings!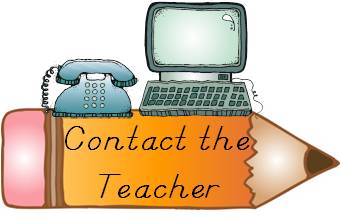 Contact: Planning Period 1:55-2:35 p.m. Monday- Friday or email This email address is being protected from spambots. You need JavaScript enabled to view it. 
4th Grade Daily Schedule: (R,M,S,SS - Depending on "Paw" Rotation) 
                                                           8:00-9:30 a.m.              1st Period-R,M,S,SS (Reading, Math, Science, or Social Studies)
                                                           9:30-11:00 a.m.             2nd Period-R,M,S,S
                                                           11:00-11:30 a.m.           Recess
                                                           11:35-12:00 p.m.           Lunch
                                                           12:00-1:40 p.m.            3rd Period-R,M,S,SS
                                                           1:40-1:55 p.m.              Enrichment Time/Focus Time
                                                           1:55-2:35 p.m.             Specials (Music, P.E., Keyboarding, Computer Lab) – My Planning Period
                                                           2:35-2:45 p.m.             Homeroom -Clean-up Time/Prepare to go home
                                                           2:45 p.m.                     Pick-ups
                                                           2:55 p.m.                     First Load Buses
                                                           3:10 p.m.                     Last Load Buses
"Any day spent with you is my favorite day. So, today is my new favorite day." - Winnie the Pooh